---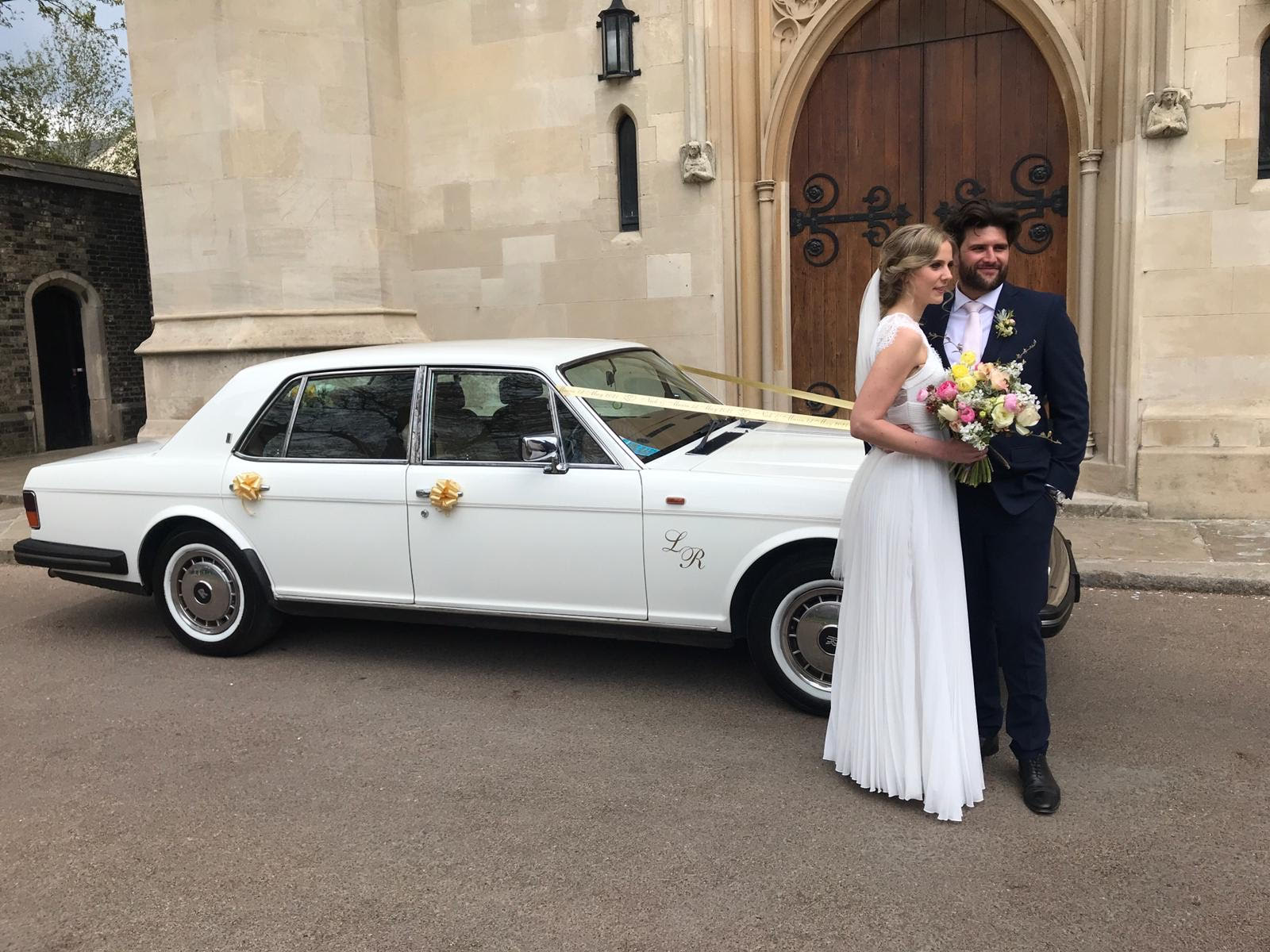 White Rolls Royce
Silver Spirit II
White Rolls Royce Silver Spirit boasting a gold "Spirit of Ecstasy" emblem and special number plate "OUI" (meaning YES in French). This beautiful brilliant and spacious white Rolls Royce will turn heads upon your journey to the altar.
Furthermore, your wedding day is going to combine style, class and luxury to become a truly unforgettable occasion. Click here to see our rave reviews.
Vermilion Red Bentley Turbo R
Vermillion red Bentley Turbo R. Arrive in style and luxury in an iconic red Bentley. Red also symbolises the colour of romance and love. This Bentley is extremely spacious and comfortable.
Above all, Lady R can confidently quote the words or Sir Walter Owen Bentley who once said: "The quality remains long after the price is forgotten". Click here to see our rave reviews.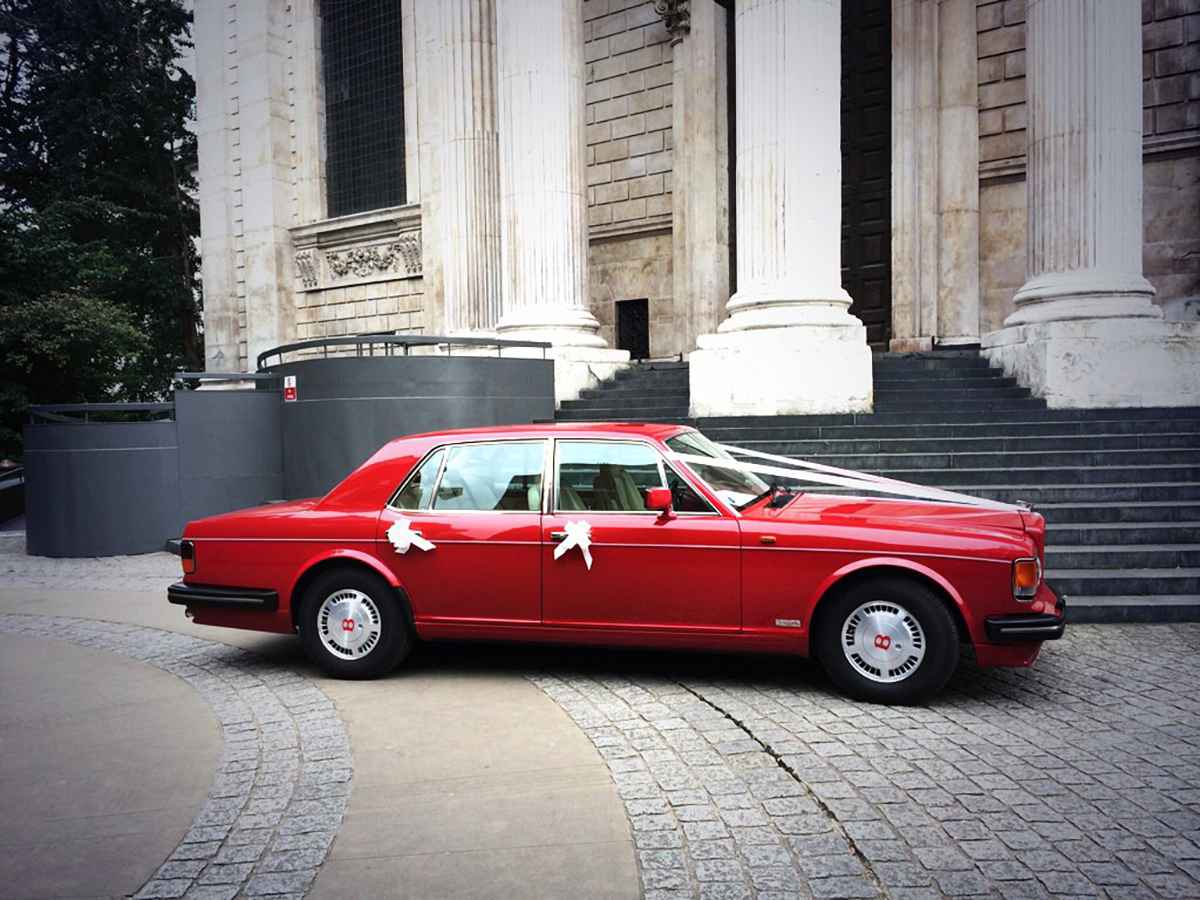 OUR WEDDING CAR HIRE SERVICE INCLUDES:
Transport to the wedding venue/onward transport to the reception
Silk parcel shelf flower arrangement (red and white, lemon and white, lilac and white or blue and white)
Ribbons and Bows (colour of your choice)
Waiting for photographs after the wedding
Optional Extra: Personalised ribbons (names, date, hearts and doves printed on the ribbon) handed to you as a keepsake at the end of our service – £20.
This is a family run business and we are dedicated to providing an outstanding level of customer service. We provide a luxurious and spacious chauffeur driven carriage for your special day. Your chauffeur will arrive no later than half an hour before the time you are due to leave to avoid any worries regarding punctuality. If it's quality you are looking for then you will be bowled over by our cars that combine class, elegance and a truly memorable ride.
We also carry white umbrellas just in case! You are welcome to view the car by appointment.
Above all, beautiful cars at affordable prices…
Get in contact via telephone or email for a quote that meets your requirements.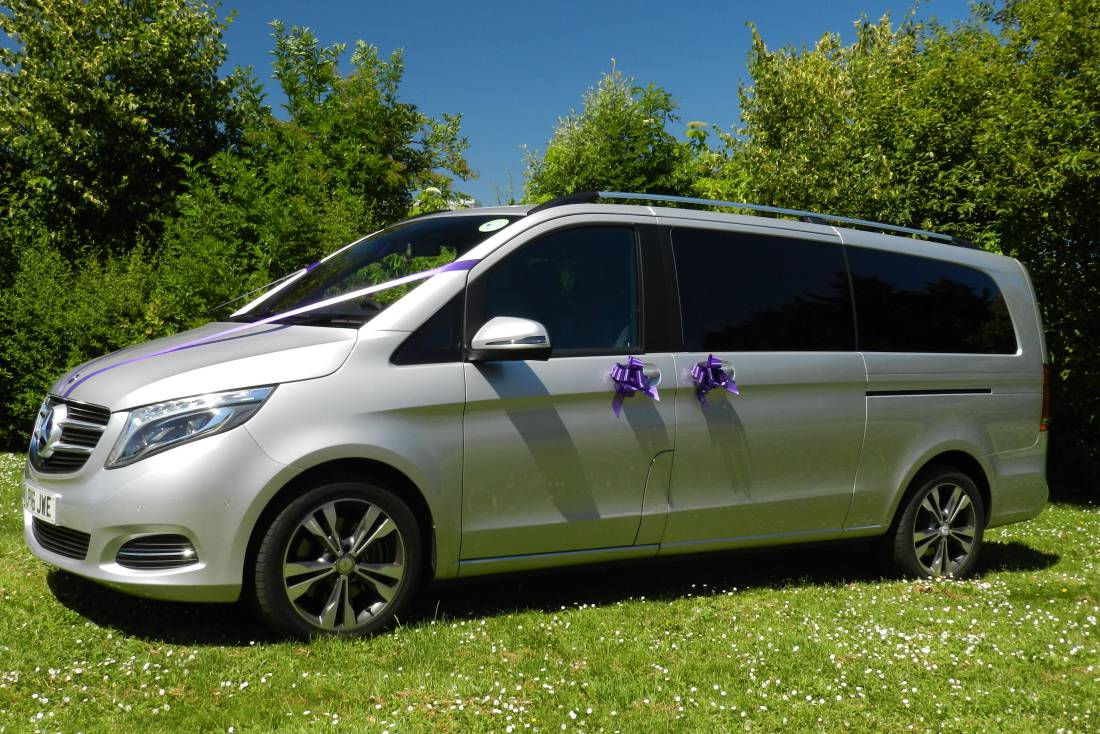 8 Seater
Mercedes V-Class Silver
If you require prestige transport for small or larger parties with style and space, make the silver Mercedes-Benz V-Class 8 seater your first choice. See Gallery for interior photos. £70.00 per hour (minimum 2 hours booking for longer bookings POA)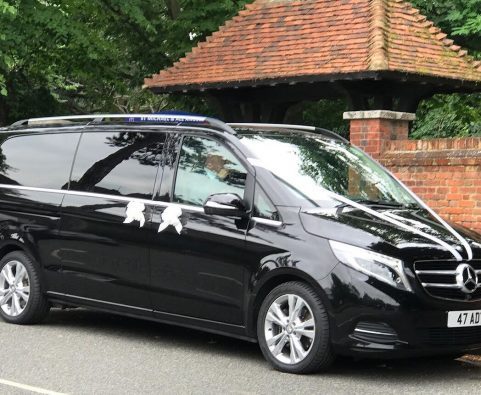 8 Seater Mercedes V-Class Black
If you require prestige transport for small or larger parties with style and space, make the new black 2020 Mercedes-Benz V-Class 8 seater your first choice. See Gallery for interior photos. £70.00 per hour (minimum 2 hours booking for longer bookings POA)